Student X-Change Program
A visual novel style adventure game for adults with hot real life video and porn photos.
In Student X-Change Program you start off as a freshman at university who is offered a magic drug which transforms your body into that of a beautiful girl. How the story proceeds is based upon your choices in the game, good luck!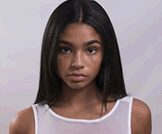 PLAY Student X-Change Program NOW